Experience + Integrity + Passion
Poza Salon was established in 2006 and is located in the heart of Myers Park of Charlotte NC. It is the conception of two well known stylist, Pooran and Zahava, who both have extensive training with Vidal Sasson Academy, Wella, and Kevin Murphy. Poza ( a combination of the two names), prides itself on it's experienced, exceptional, and passionate hairdressers who excel in a team based environment. Driven by technical excellence, advanced education, and a client-centered approach to hair. We are a small, private salon and welcome those who value our skill and space. Since hair is our specialty, we offer all hair, and hair removal services.
What makes us unique?
We are often asked, "Are you commission or Booth rent?"  The answer is neither. You're probably thinking, "How can this be? How do they make money?" If you've ever been a client at Poza Salon, you've probably noticed a different vibe as soon as you come in. Everybody is laughing, smiling and having a good time. Unlike many salons, you'll notice team members helping each other out. In fact, it's not uncommon for you to receive services from one, two or even three people before you leave the salon.   Behold our secret to happiness!
We don't pay commission. Not on service sales and not on product sales. You know how you dread going to some places because as soon as you walk in the door, someone is trying to sell you something? We know the feeling too, and we don't like it. So we designed our system to be different and more enjoyable. How?  You ask?   We compensate all of our staff by salary, a very nice salary. This means no matter what's going on, they are getting paid.
By compensating our staff on what's known as aTeam Based System, it allows us to function more efficiently and to allow more flexibility to our clients. Can't get in with your favorite stylist or maybe just want to try out someone else? Go for it!   We don't mind.  We actually encourage it!   The entire focus of our team is to ensure every guest's day is being made. This even comes down to products. When our staff is recommending a product, it's because they truly believe it's the best product for you, not because they're trying to make commission on the sale. The same goes for services too.
So next time you feel like switching it up a little, just let us know. After all, variety is the spice of life!
Pooran
Originally from Iran, Pooran came to the U.S. in 1996. Unable to use her degree in Radiology from Iran, she decided to pursue her long time hobby of cosmetology. In 2000, Pooran headed to London, England where she did her continuing education through Vidal Sassoon's Advanced Academy and went to New York to attend Redkens color technique course.
Pooran is a master in color correction, having worked with many color lines including Redken, Logics, Matrix; Wella is her color of choice. She also specializes in eyebrow threading known in her native language Farsi as "Bande Abru". Pooran is best known for her wedding and special events hair and make-up. Her eye for detail and cutting expertise has earned her the devotion of her clients.
Zahava
Zahava, a native of Charlotte, NC, began her career in 1999. Shortly after her internship, she traveled to L.A., Miami , New York and London, to further her training with the prestigious Vidal Sassoon Academy. Early in her career she participated in North Carolina State Competitions for haircutting and won twice. This, in turn inspired her to work with students and interns teaching them everything learned from abroad.
Over the past few years, Zahava has quickly become one of the most sought after stylists in Charlotte. The loyalty of Zahava's clientele is attributed to her innate understanding of what looks best on a woman from a woman's perspective. Her passion for this craft is unsurpassed.
Jennifer
Jennifer began her career as a stylist in Charlotte 21 years ago where she had the opportunity to study and work under master stylists in the city's energetic and growing hair industry. She received extensive training from Sassoon Academy, Goldwell & Bumble and Bumble. After spending the last 9 years as a solo artist, she decided it was time to step back into salon life and joined Poza Salon. Jennifer's enthusiasm and passion for her work shines through in her dedication to her team and clients. In her free time, she enjoys spending time with her 3 children.
Marissa
Marissa is a new cosmetologist who is eager to learn everything she can about the beauty industry. She loves learning new techniques and keeping up with fun new trends!
She was drawn to the beauty industry, not just by the glitz and glam but by her passion for making people feel beautiful inside and out!
In her spare time, she loves spending time with her big family and big dog and staying creative with all sorts of crafty projects.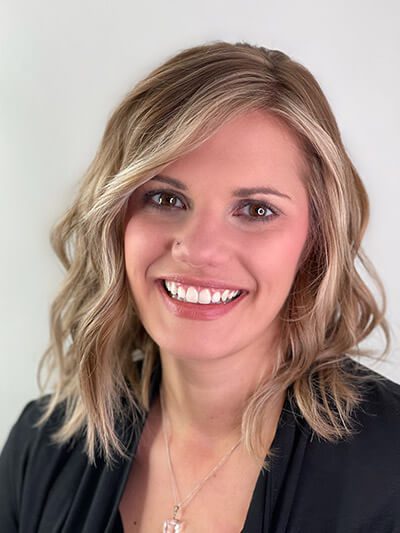 Natalie
After spending the past 10 years in hospitality, Natalie jumped ship to try something new. Now, after nearly 4 years in the beauty industry, she decided to join our team at Poza Salon.
She has a passion to help people prioritize their self-care as she believes it is a key component to a happiness. In her free time, she enjoys taking road trips to National Parks with her husband & adorable dog.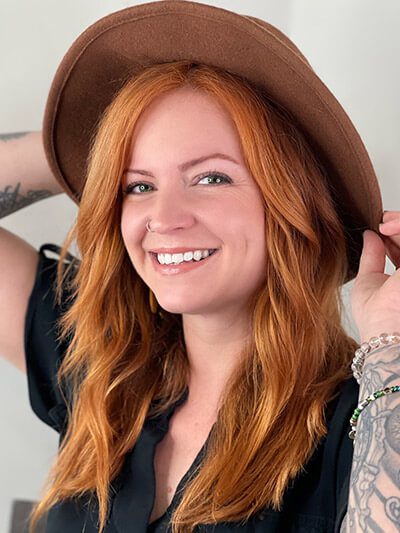 Cassi
Cassi graduated from Toni & Guy Hairdressing Academy in 2010. Her goal behind the chair is to help her clients achieve the outward appearance that expresses their inner beauty. She cares deeply about creating a welcoming and safe space for all humans and believes she learns from every person that sits in her chair. While she is skilled with all hair lengths and textures, she especially loves getting creative with short, fun, custom, and experimental cuts and styles.
Cassi strives to always create a positive, relaxing, honest, and fun experience. You won't be leaving her chair without a smile and a warm hug (with your permission, of course).
When she's not behind the chair, you can find Cassi renovating her motor home, reading a good book, drinking craft beer, or relaxing in nature with her dog, Brody.